Bringing Inspiration to Home Design
Southern Delaware's premier full-service interior design studio that transforms spaces into places you'll never want to leave. Experienced designers will guide you through all aspects of the selection process for your project. We offer a unique variety of quality products, finishes and design services all under one roof. Our services are available to builders, architects, and customers for both residential and commercial projects.
We see interior design as an opportunity to improve the well-being of people through the environment that surrounds them. Health and happiness can be directly associated with the design of one's personal space and our approach incorporates this philosophy with each project, personalized to every client.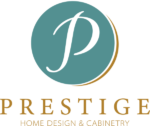 All right reserved by
Prestige Home Design & Cabinetry
Design Center
Address
19621 Blue Bird Lane, Unit 1
Rehoboth Beach, DE 19971
Phone
(302) 278-7369
Email
[email protected]
Hours
9am - 4pm